Noem Go HUB
Noem
"A guest house", "my office in the garden", "a workshop for my free time", "a place with the best views"….
With NOEM GO® building system, you can have a house built in just weeks. Its modular structures are designed to combine freely to respond to internal distribution requirements, and to adapt to your plot's limitations.
NOEM GO® has two basic modules: SPACE and HUB, to which you can add other elements such as terraces, awnings, porches… The HUB module is the heart of NOEM GO®. It concentrates all the facilities that make it function.It accommodates bathrooms, kitchens, closets and all the technical facilities that need to be included.
SPACE is an open module with a solid Pyrennean wood frame with two customizable sides and combinations of walls, windows or doors. A SPACE combined with other SPACE and HUB modules can create the space you require. It can be developed into a 2 storey building. After 8 weeks of workshop construction, we will transport the modules by road and assemble them on your plot in only a few days, minimising the hassle and delays of traditional construction work. Turn-Key delivery with all the guarantees.
specifications
| | |
| --- | --- |
| object type | fits in container(s) |
| time to setup | > 16 hours |
| persons | 2 persons |
| surface | <30 m2 |
| outside Material | Wood |
| Warranty | to deliberate |
| delivery time | up to 6 months |
condition

new

inside

double bedroom

kitchen

outside

porch

double glazing

utility connections

electricity 220/240v

options

Double terras doors

materials

wood

heating

electric

new in database

april 2017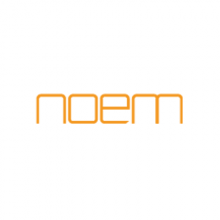 Approved locations for this object What is this?
LandGut Girtenmühle
Saarland